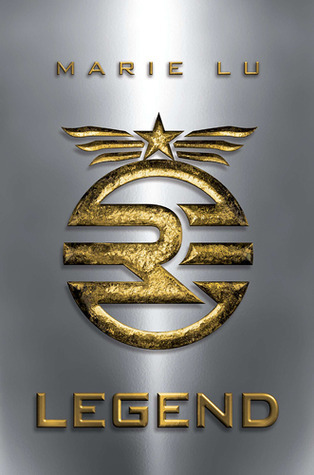 {Goodreads}
W

hat was once the western United States is now home to the Republic, a nation that's at war with their neighbors. In this society, when a child turns 10 they must take a test to see where they rank in life. If they score high they'll have a nice life with a good job. If they score low, they are sent to work camps or sent to the slums. 15 year old June, was born into a rich distract and is the prodigy of the Republic. She went to the best schools, stayed in her perfect home, and lived a comfortable life. She's always been highly respected by all Republic officials. 15 year old Day was born in the slums and is the the country's most wanted criminal. Are his motives really as bad as they seems? The two teens come from totally different worlds and have never met...until now. When tragedy strikes, slowly everything begins to change. Is the Republic as perfect as it seem?





My Review
I loved this book!!! If you like Divergent, Matched, or The Giver then this book is for you! I loved the characters and how it had both their point of views. I really enjoyed it and I couldn't stop reading it!
Romance:
Yes. Just some kissing. It's a little descriptive though.
Genre:
Sci-fi, Alternate Society, Romance.
5 stars!!
Read more »